About Us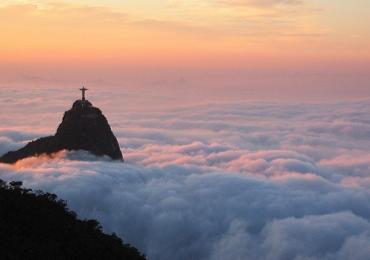 We all carry a dream in us for a better world. A spark to create something that brings more then just a feeling of wellbeing, a silent message to realize a better society, a better future for our families, children & future generations.
Our team is multicultural and very diverse. We are all part of that global hope to create a better world, that we can make that happen to join energies, create new visions and make them manifest.
About me. Have studied Earth Sciences and after completion of my study worked as a geologist. Dedicated me for some years to art and worked as a plastic artist and painter. Participated in a post graduate Management Training at the University and started working as a Project manager of Events, Workshops & Secretary for a Society of Strategy development for several years. After my study as geologist started working as a tourguide and accompanied groups travelling worldwide. Started specializing myself as a guide in Latin America. With this knowledge design tailormade travels for individual clients and groups as a teampartner of recognized operators in Latin America.
Have received trainings in coaching, leadership and a diversity of healing arts. Have been a student of a Philipinian teacher in healing, yoga & meditation for four years. In this period Aqua Healing TM was initiated and further developed with a few collegues. Few years later life decided to bring me for a retreat to the Andes. It brought me into contact with a master beyond masters and a supreme Christ energy he transmitted. My life changed profoundly and since then have decided to become part of the Andes & Latin America and have my Andean family. Am very grateful that I have been accompanied in meditation and transpersonal growth for so many years and wish to share that for those that may need this as well.
My partner is a lawyer, she was born in the Andes, and is as passionate about connecting to the secrets of the Andes and transglobal change of the world economics. She is connected to the Conscious Business Center CBC. See: https://www.soul2vision.com/dedicated-your-success-and-your-unlimited-potential
Latin America is where you can travel and share with us in a private travel project or group travel. Whether you wish to enjoy the art of being, the simple or boutique but essential, to meditate, to focus on strategy development for your future or your company, or if you wish to come for a vision quest or personal coaching, feel free to Contact us and we can have a first chat by Skype / by Google hangouts / by the Conversations app (still in development). You can also invite us at your business for the development of your future business & strategy.
Creating newleadership and a new global economy are part of our team projects.
Soul 2 Vision supports Madre Solar, a womens cooperative - NGO in the Andes, see: https://www.soul2vision.com/madresolar
Interested in change, the future of our children and the planet? Contact us.
Gallery