Workshops & Training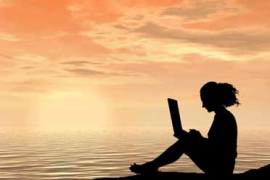 Vision & Strategy, connect to the future and develop the best stategies for your company and/or your private surroundings.
Life coaching, discover what is most important for you in your life and how to realize your life goals.
Newleadership, become a hero and stand for your ideals and who you really are.
Tailormade travel, how to become a specialist in tailormade travels, design travels online and travel as much as you like while working online.
Energy mapping, learn to become sensitive and recognize energy fields and specify them in maps. Learning will be combined with a travel.
Rebalancing & healing, to balance and reconnect with whom you really are and become a practitioner yourself.
Aqua Healing TM, learn to give and receive an amazing waterhealing experience.
Creating newleadership and a new global economy are part of our team projects.
Soul2Vision empowers Madre Solar, a womens coffee cooperation and NGO in the Andes of Venezuela. Their vision is to provide solidarity to the entire coffee community in the area, striving to improve the quality of the life of children and families of the coffee communities.
With our help and your contribution we can support local mothers and children in the Andes of Venezuela through this cooperation and NGO. Through their different programs the cooperative aspire to offer training technique in administration, management, accounting, among others and offer scholarships to students and subsidies to primary schools in rural coffee communities, as well as inspire to new forms of community economic organization.
Donations to buy organic fertilizers, equipment, medicaments, food, help with fund raising, hands on the farm, it is all very welcome. When interested contact us and we send you the programs you can sponsor or how you can volunteer. See for all information in Spanish: https://www.soul2vision.com/madresolar
MAIN INSTAGRAM ACCOUNTS :
Feel free to Contact us and have a meeting by Skype, Zoom or Jitsi.
Gallery