Amsterdam cycling and walking tours Holland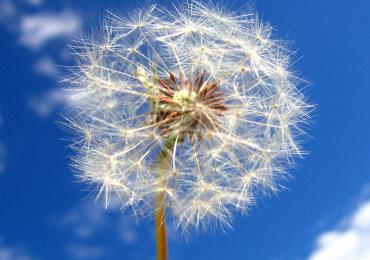 Explore the NETHERLANDS by Bike
So you want to find out more about cycling (holidays) in the Netherlands? Great! Because the Netherlands is the perfect place to explore by bike. The country has many cycle paths and signposted cycle routes, the landscape is flat, distances are short and there is lots to see and do along the way. So come visit the Netherlands and get on a bike!
DESCRIPTION OF AMSTERDAM CYCLING AND WALKING TOURS IN HOLLAND
Explore Amsterdam with a local certified guide and share authentic experiences. We arrange amazing private guided bike and walking tours in and around Amsterdam and are wonderful people. Languages spoken are fluent English, Spanish and Dutch by your Dutch Amsterdam guide.
We offer a 3 day package tour which can be tailor made in all ways. With a focus on biking as our authentic Amsterdam transport mode with some walking as well at historical sites and the option to change the citytour to a walking historical tour. It is all customized according to your wishes and tastes and it is an ideal 3 day private Amsterdam package.
Day 1 is for the historical city tour of Amsterdam. We can place accents and turn the historical citytour into a culinary tour, architecture tour, history with shopping tour, photography and social media tour, botanical and park tour. We can also offer special theme tours as a geology tour through historical Amsterdam, a birdwatching tour in the surroundings as your Dutch guide is also a geologist and nature guide. Where possible and attractive for the program we will be using the local ferries over the IJ, visit some beer factory, have a Dutch cheese tasting, visit a cheese farm, visit a diamond factory and visit a windmill. It is all possible and it will be a top authentic tour with a blend of various elements. With good weather even swi is possible in the Amsterdam waters and this is allowed nowadays at official sites in the city waters. The water in Amsterdam is of good quality and many locals dive in the water when it is a very sunny hot day. Renting a private boat for a late afternoon tour through the canals is also an option to include in the programme.
Of all transport options, biking is the real best way to explore Amsterdam city. You place the bike at some place and make a circular stroll through the city and parks. It is all private with your local guide, you stay away from the crowds and it is very covid19 safe to be outdoors in open spaces. Besides it is the Dutch authentic way of moving around and in this time the best way for corona free transportation without having to use a mouth mask. With walking tours your radius of exploration is limited and you wont experience the best spots of Amsterdam in a one day tour.
For the Dutch countryside on day 2 and 3 we are going to Durgerdam, Marken, Broek in Waterland on day 2, and to Muiden, Muiderberg and Naarden on day 3. In case you wish to stay 2 days in the city or go to the sea we can program one day to Haarlem and the coast, all as you like.
Our goal is to create a three day program full of experiences and adventure.
Of course we need good weather and when this is not the case we can adapt the plans and dates when this is possible with your and our planning. Also when the weather is good but there is a very strong wind along the IJsselmeer we have to take care of the route when biking outside of Amsterdam.
The bikes. We can reserve a regular city bike for you and include it. We can also arrange race bikes and have them dropped off at your hotel or host address in Amsterdam. The bikes are not yet included in the costprice so to keep maximum flexibility. You can also take care of the bike at a rental shop, we indicate how and where you can rent and we pick you up at your hotel, homestay or at a subway or train station. We have 2 extra bikes ourselves and in case this works out you can use one. One bike we have is really special and you won' t find it elsewhere, it is a female friendly bike with a very low step in, gears and perfect for older people, or for people with very little bike experience who are still little bit unsure with biking or just for people that are small.
This way of doing a 3 day Amsterdam tour with a private guide is unique, amazing and special. Your local guide is Dutch, from Amsterdam, an international experienced culture and mountain guide and a former geologist who is an expert on Latin- and South America. So you can also ask anything about this beautiful and amazing continent. He has worked as a guide before in Amsterdam for Rembrandt Tours, for the VVV on culinary tours and guided in the National Museum of Art in Amsterdam. At last but not at least our organisation supports the womens coffee cooperation and NGO Madre Solar in Venezuela, so also with your biking tour will contribute to that initiative and support mothers and children in Venezuela who really need your help very much!
Feel free to contact us by mail and then we can follow it up by Skype, Zoom or whatsapp.
DAY-BY-DAY EXPERIENCES
Day 1:
Historical citytour Amsterdam, half or full day as preferred. Included as full day. By biking or walking and with different themes possible. See text.
Day 2:
This is a biking day from Amsterdam to Marken at the IJsselmeer passing through lovely Dutch authentic villages. Distance estimated from Amsterdam Central station and the ferry from Java isle via Broek in Waterland and Durgerdam at 42 km.
Day 3:
This is a biking day from Amsterdam southeastwards to Muiden, Muiderberg and Naarden and return again to Amsterdam via the Dutch countryside. Estimated distance around 60 km. In case you prefer to change the biking day 2 and/or 3 to another guided citytour in Amsterdam for being more relaxed this is completely free and possible to request.
ENVIRONMENT FRIENDLY
All the 3 day excursions are by bike and walking so all is very eco-friendly for the Amsterdam ambiance. Your guide is a mountain guide, geologist and certified international tourleader. He is trained in themes as landscape evolution, geology, to respect local culture and preserve nature while guiding tours in the wild. So for this tour we will mingle in Amsterdam culture and ambiance meanwhile taking care. Depending on your interests we can focus on birdwatching and botany as well. He is an expert on Latin America and you will be able to have also some orientation on traveling to this marvellous continent and how to make a difference in traveling here. On this Amsterdam 3 day excursion we will make use at some time of local ferries of the GVB of Amsterdam. They are not yet electrical equipped but soon will be in 2025 which will be a great achievement. "The vessels, which will actually be the largest fully electric Ro-Ro vessels in the Netherlands, will operate 100% on electricity, thus providing an emission-free urban transport solution. To this end, our design will be helping the City of Amsterdam achieve its ambitions of zero emission ferry transport from 2025 onwards."
LOCAL COMMUNITIES & THE IMPACTS OF THIS TRIP
With this 3 day excursion you support the local economy of Amsterdam and the family of a local guide in Amsterdam. The bike rental shops are small shops and owned by local people. This operator besides empowers a womens coffee cooperation and NGO Madre Solar in the Andes of Venezuela. Their vision is to provide solidarity to the entire coffee community in the area, striving to improve the quality of the life of children and families of the coffee communities. With this 3 day biking and walking holiday you support make it for us possible to support mothers and children in the Andes of Venezuela through this cooperation and NGO. And that is really a great achievement to be able to do this via a tour in Amsterdam. Through their different programs the cooperative aspire to offer training technique in administration, management, accounting, among others and offer scholarships to students and subsidies to primary schools in rural coffee communities, as well as inspire to new forms of community economic organization.
See Amsterdam Tour on Responsible Travel: https://www.responsibletravel.com/holiday/22232/amsterdam-cycling-tour-in-hollandAll Tailormade Authentic Amsterdam Tours with Private Local Guide